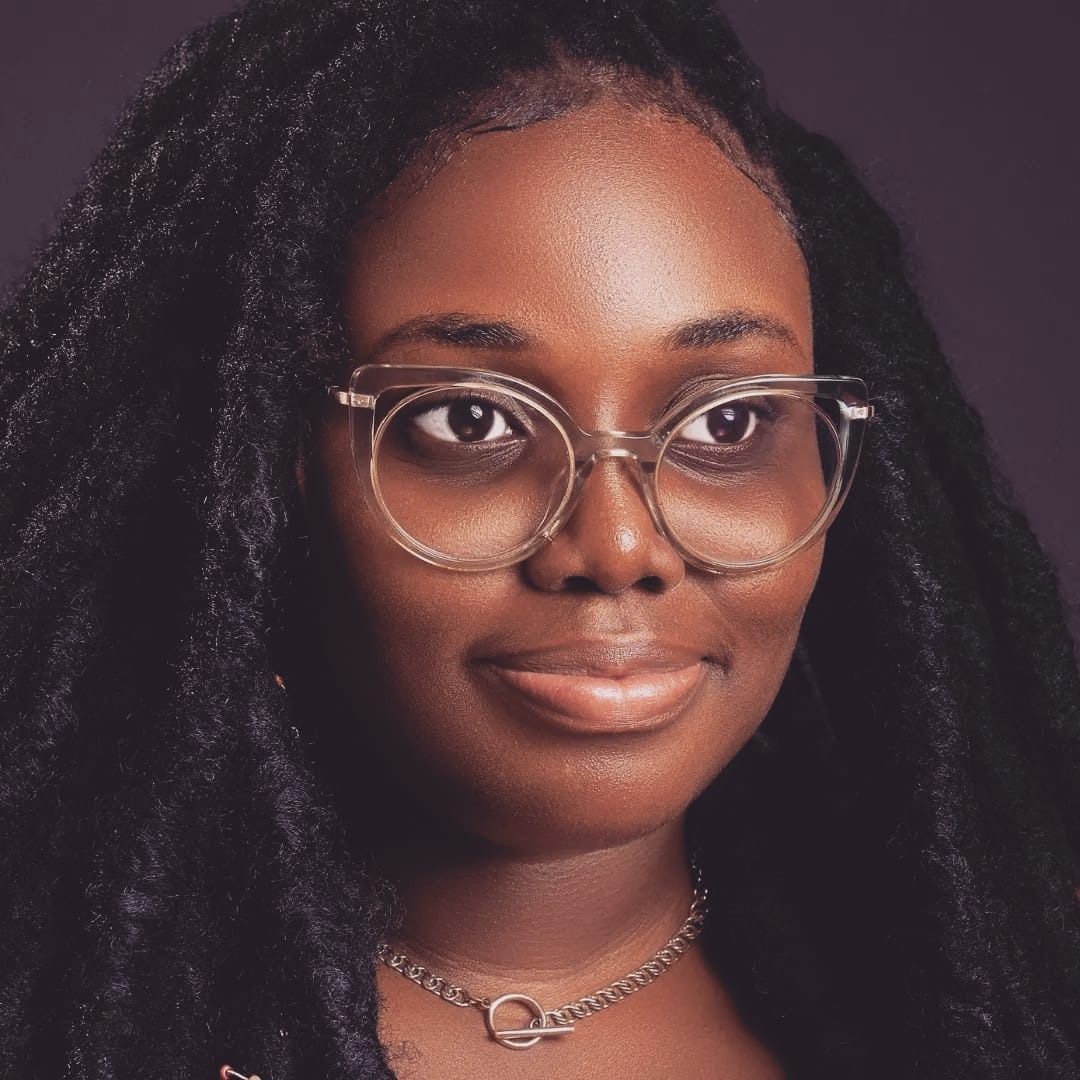 About me: 
Hi there!
I'm Gloria Edukere. An annoyingly curious avid learner, unrepentant creative soul, and a social advocacy warrior.
When I am not keeling over my desk researching and working on communication and advocacy strategies to execute diverse sector-related projects, I am reading and studying to stay ahead of the curve and relevant in my career.
I spend most of my time on research, data analytics, copywriting, content creation, stakeholder management, and media relations. Additionally, I am passionate about impact-focused projects, and I'm one of those working toward achieving sustainable development goals by 2030.
Over the last 3+ years, I have worked with government, non-governmental and private sector clients at the highest level, helping them navigate complex communication and digital marketing efforts on diverse platforms for sustainable growth. Let's just say I'm invested in growth objectives, whether personal or for social good.
My passion for social impact has contributed to successfully executing projects for companies such as Ayaya Foundation, Build a Tech Expo, Safe Online with Facebook, Tech 101 Google Impact Challenge, SOS Children's Villages Nigeria, Inclusion for All Initiative, Co-Impact Gender Fund, Teach for Nigeria, AIG Imuokuedhe Foundation, and Mastercard Foundation, among others.
I am a McKinsey Forward Fellow. I hold a degree in French and certifications in Storytelling from Philanthropy University, Acumen Academy, and the University of New South Wales.
Regardless of my workaholic tendencies, I am an advocate for work-life balance. I never hesitate to go on adventures visiting museums, galleries, networking events, and music concerts, bingeing on movies and shows, travelling, trying out a new recipe, and brainstorming on the next fun thing to do with friends.
Two mantras guide me: Don't go with the wind; go against it. And, Train. Fight. Repeat.
Let's work together!
Communications and brand strategy
Business development and content strategy
Strategic advocacy and project management
Media relations and stakeholder management
Research, ecosystem mapping and data analytics
"You have to find what sparks a light in you so that in your own way you can illuminate the world."